What is the Internet of Things(IoT)?
author: OLYCOM
2023-09-06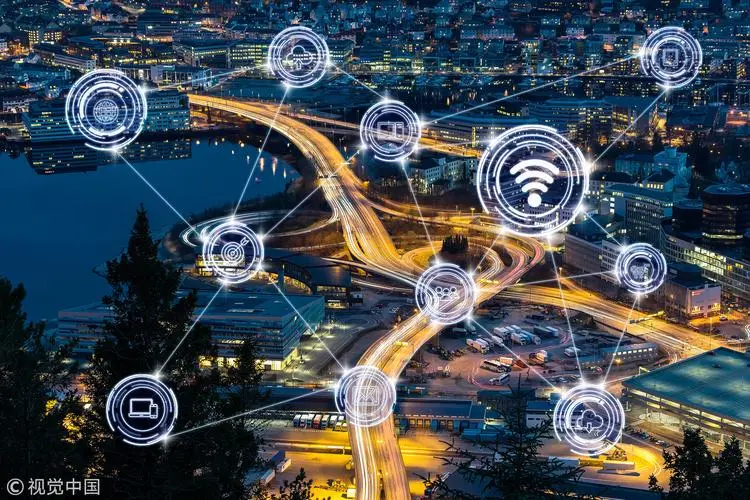 The concept of the Internet of Things (IoT) pertains to the seamless connection of any object to a network via information-sensing equipment based on predefined protocols. This allows for bi-directional exchange of information between objects through various communication channels, enabling functions like smart identification, tracking, monitoring, and positioning. As the IoT becomes more advanced, more and more devices are being connected to it, leading to unprecedented levels of data sharing and automation. From fitness wearables to home automation, the IoT has revolutionized the way we interact with technology. Its rapid growth is making it easier to create innovative products and services for a diverse range of applications. new products and services. 
The Internet of Things (IoT) has revolutionized the way smart devices and objects connect through the internet. This connectivity enables them to collaborate, share data, and achieve automated communication and intelligent control systems. The implementation of IoT in various applications has brought great benefits to our lives and work, making it an important direction for future technological innovation.
In recent years, the digital monitoring industry has been rapidly developing, resulting in the widespread deployment of industrial switches in the security field. The deployment of these switches has resulted in a significant increase in the number of applications in fields such as electronic police, intelligent transportation, mining area monitoring and so on. The widespread use of these applications provides tremendous support for the development of the security industry, making it one of the fastest-growing sectors in recent years.
Internet of Things
The Internet of Things refers to a network of connected devices sharing information and communicating with each other. This term has two important meanings. Firstly, the Internet serves as the core foundation for IoT, providing an extended and expanded network for communication and exchange of data. Secondly, the user terminal is no longer limited to just the traditional devices like computers and smartphones, but now extends to all items and objects that can be programmed for information exchange and communication. These devices can revolutionize business operations, enabling the provision of greater value to customers by programming them to perform different task.
Many industries can benefit from IoT, including transportation, environmental protection, public safety, home security, and personal health. For instance, household appliances can be remotely monitored and controlled through smart air conditioners, using mobile apps to set the temperature, wind speed, and operation mode. Such technology can also bring about intelligent scene control, such as home and other modes.
As the number of IoT devices increases, the data they generate becomes more valuable to both businesses and our daily lives. Companies can now better predict equipment failures and minimize disruptions to their operations, while consumers enjoy greater convenience and control over their environments.
The Internet of Things (IoT) is a network of physical devices that can communicate with each other over wireless networks with minimal human intervention. This has been made possible through the integration of computing devices into various objects. A great example is the smart home, where numerous connected devices receive data from other devices to adjust the temperature before the homeowner arrives, without them having to intervene.
IoT systems work through a continuous feedback loop of sending, receiving and analyzing data. Depending on the type of technology, analysis can be carried out through artificial intelligence and machine learning or humans. The duration of the analysis can range from near real-time to longer periods.

For instance, to adjust the thermostat before the owner returns home, an IoT system could use real-time traffic data from the Google Maps API, as well as long-term statistics of commuting habits obtained from the owner's connected vehicle. Furthermore, utilities can analyze data collected from individual smart thermostat users for large-scale optimization.
The advantages of IoT
The Internet of Things offers a host of advantages that modernize automated control and intelligent operation of equipment and systems. IoT leverages sensors, data collection and analysis to smartly monitor, control, and optimize various processes and equipment, improving efficiency, and reducing the need for manual intervention.
Secondly, IoT is capable of collecting massive real-time information, including environmental data, device status, user behavior, and more. Companies can harness this data to gain insights for more accurate decision-making, enhancing their products, services, and discovering new business opportunities.
Thirdly, IoT enables remote monitoring, controlling, and managing of systems and equipment, thus improving production efficiency, reducing energy consumption and operating costs. The automation and optimization of processes reduce human error, minimize resource needs, and increase work productivity.
Finally,  IoT enables personalized and intelligent customer engagement, providing recommendations and suggestions tailored to customers' preferences and behaviors. Seamless user experience creates new business models and opportunities such as predictive maintenance, remote monitoring, data analysis, and enhanced customer value.
In essence, IoT offers more intelligent, efficient, secure, and convenient ways to connect and interact, ushering in unprecedented opportunities and changes for individuals, businesses, and society.
Conclusion
The Internet of Things (IoT) is a critical space that drives technological advancements today. Its inception has revolutionized our life and work by offering unparalleled convenience and innovation. The ability to seamlessly integrate technology into modern systems has led to an intelligent, automated, and precise management strategy, resulting in improved production efficiency, optimized resource utilization, enhanced user experience and successful industrial upgrading. As IoT technology continues to expand and evolve, it will keep playing an increasingly essential role in a variety of fields.